Dude, we did it—BarkBox brought Stranger Things to your dog! Will your pup let their inner Demodog free to rule the Upside Down? Or will they join The Party to save Hawkins from becoming the Flayed?
Let's get this party started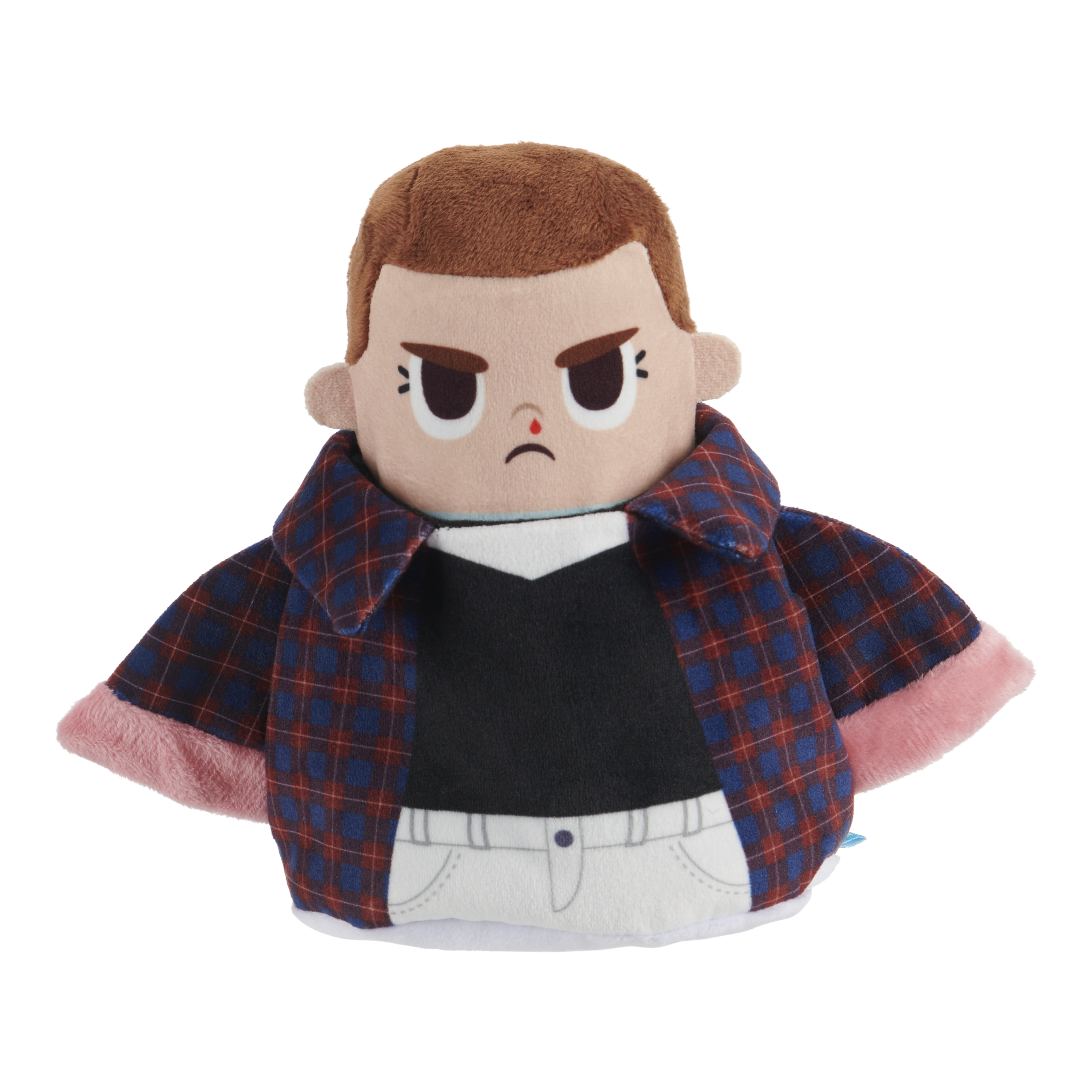 Featured toy
Eleven
Multi-part toy! When El takes her jacket off, you know she's ready to take on the Demodoggo! (Play nice. She's our friend and she's crazy!)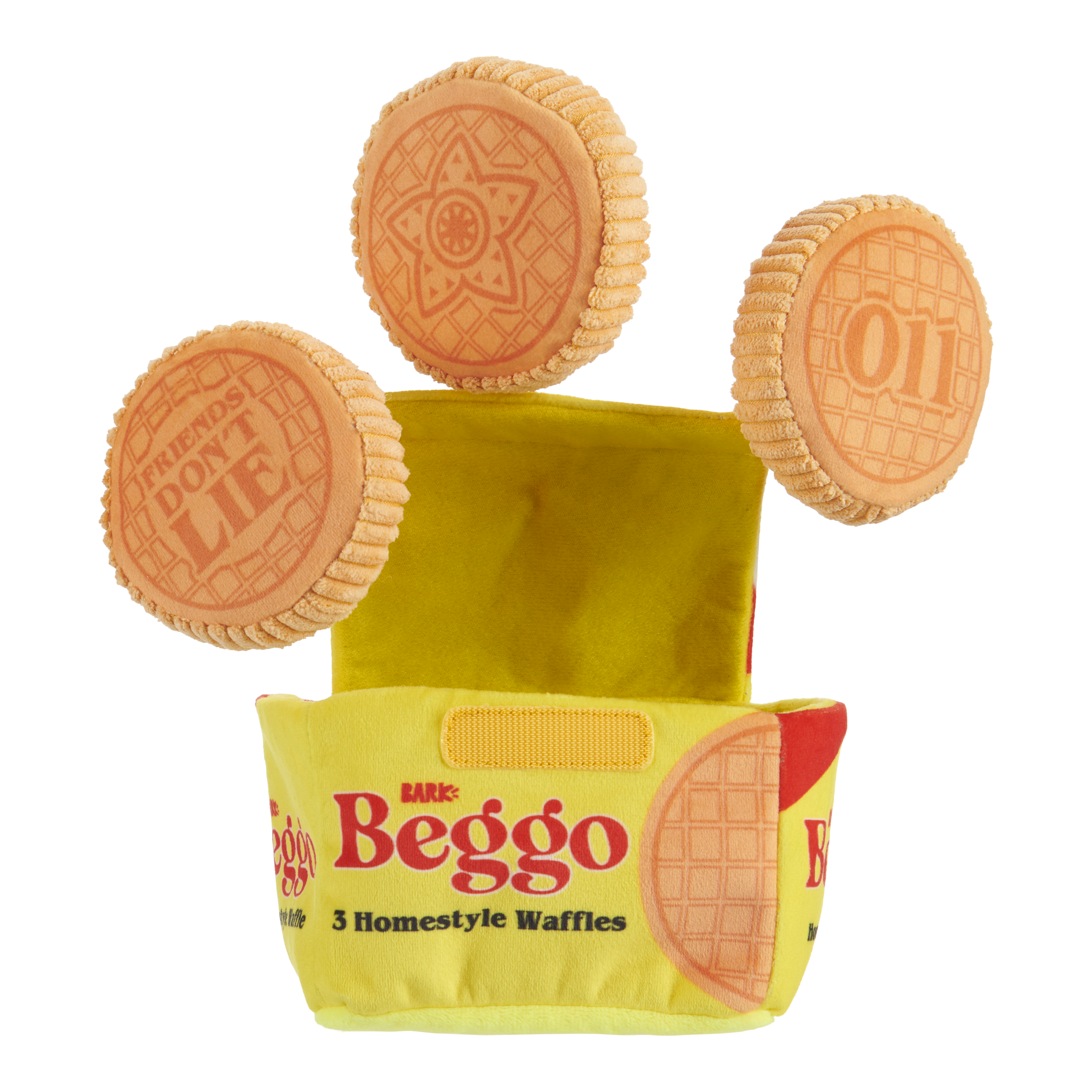 Featured toy
Beggo Woofles
Four toys in one! This combo toy will delight the dog who's always beggin' for more playtime. Make your own Triple-Squeaker Extravaganza with three squeaky waffles, or hide a treat in the crinkly cup for your pup to sniff out later.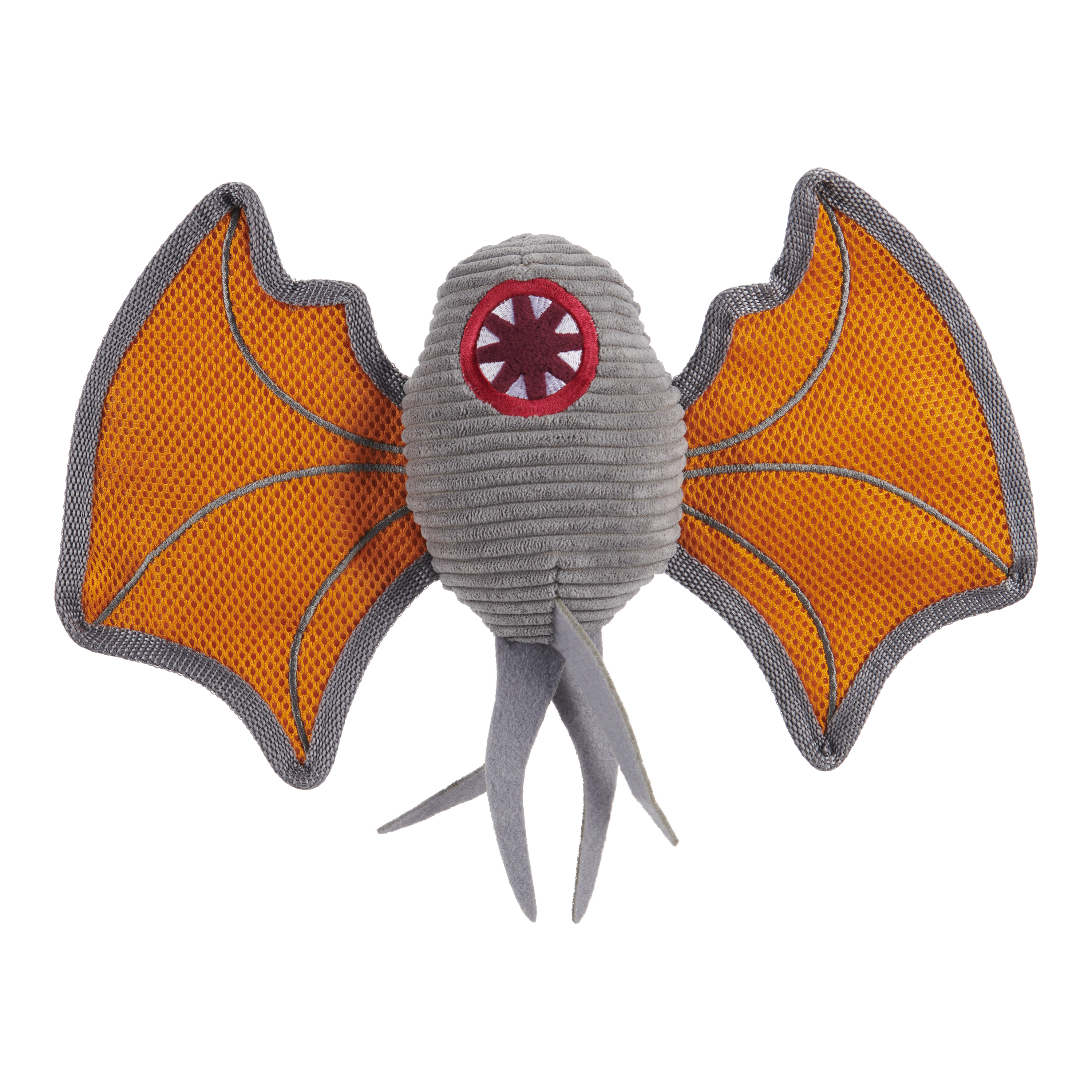 Featured toy
Demobat
Is the Demobat using echolocation or is it just the squeaker? Snag the Demobat by its floppy wings and save the play day!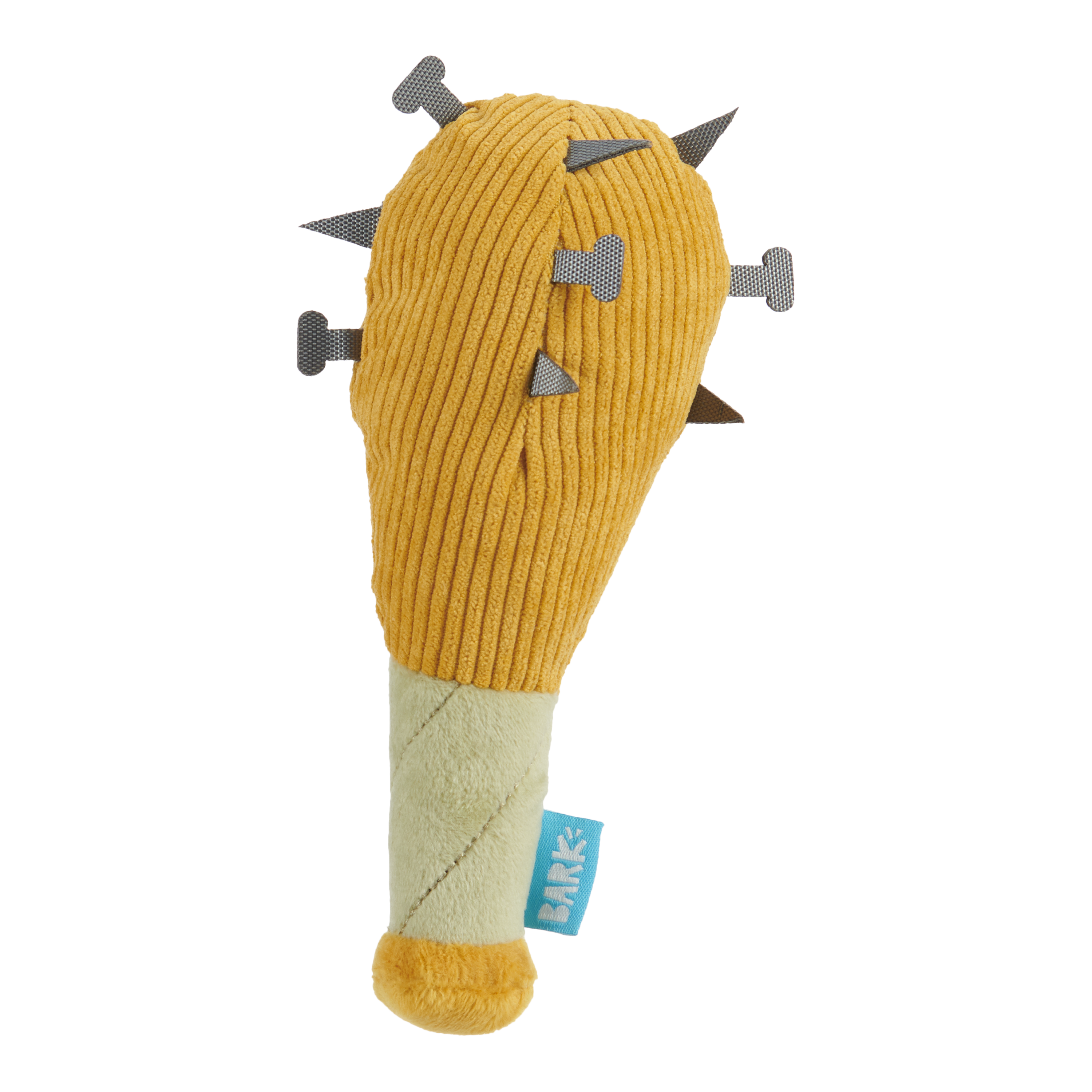 Featured toy
Steve's Spiky Bat
Does your pup have what it takes to be the ultimate babysitter? Can they wrangle The Party while fighting off a pack of Demogorgons? Show us what they've got with a #barkboxday pic!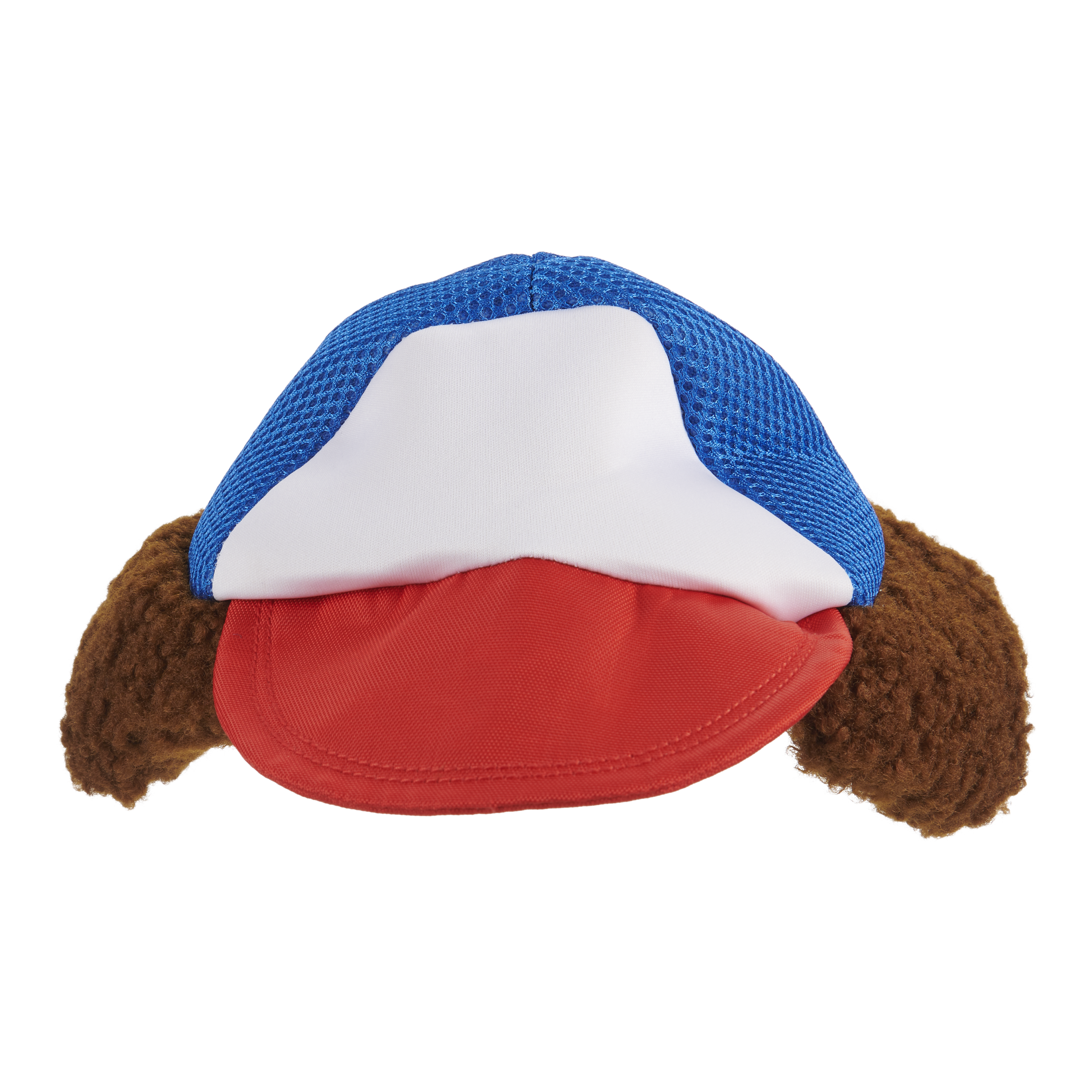 Featured toy
Demo Dress-Pup
Time for your pup to unlock the curiosity door and join the world of Stranger Things! Take a #barkboxday pic of your dog playing with this hat hair. Next up: working on your secret handshake.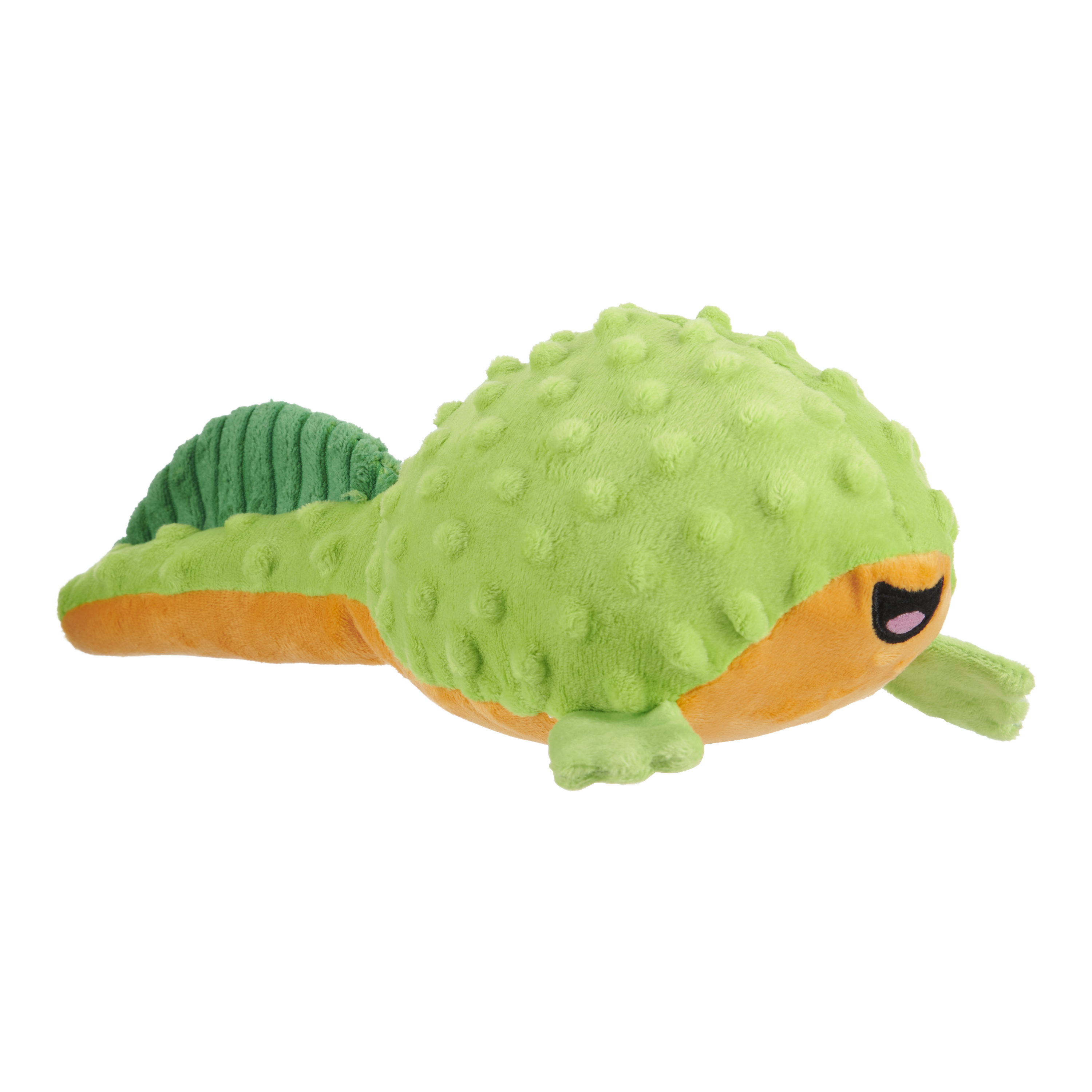 Featured toy
Dart
Surprise toy inside! If your dog destroys Dart, they won't go away empty-pawed: there's a sweet n' squeaky second toy to keep the party going!
BARKBOX VIDEO PRESENTS
Make Your Dog Ridiculously Happy with BarkBox!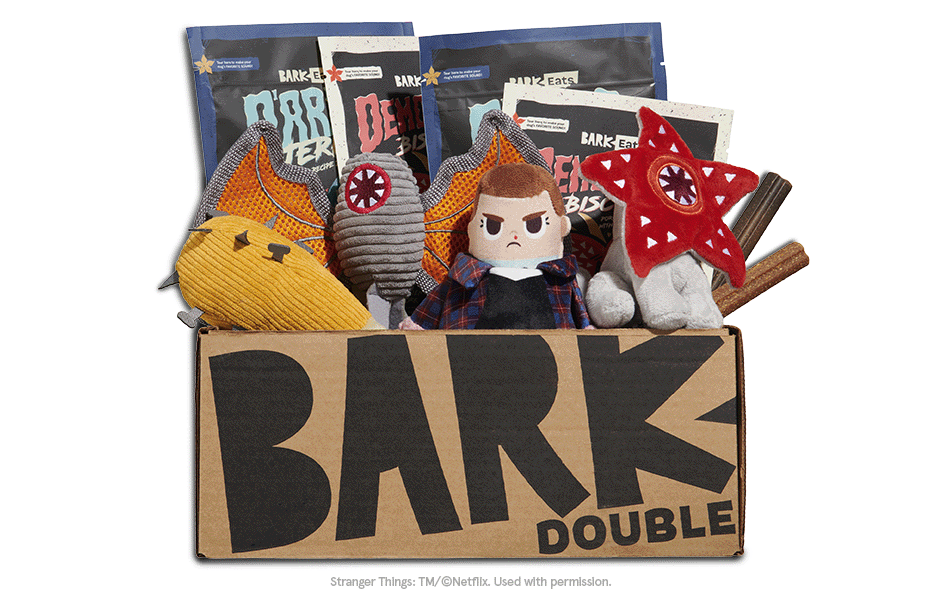 WANT A BARKBOX?
Sign Up Now!
Join the pack today and get your own BarkBox. With a new theme each month, every BarkBox is a surprise!