Stocking hung by the Chimney with care in 2022

'Twas the night before Christmas in a land made of sweets. Where the people are cookies, the houses are treats. Marshmallow snowmen wrapped gifts snug and tight. They're all getting ready, for dogs naughty and nice.
It's a Barker's Dozen!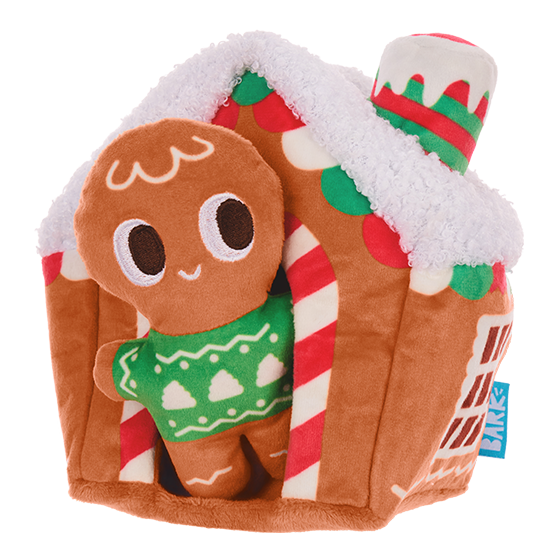 Featured toy
Home Treat Home
You CAN catch me, I'm a Gingerbread Man dog toy! Also, you CAN catch my house and fill my house with treats. Basically, I'm just a pretty easy going Gingerbread Man.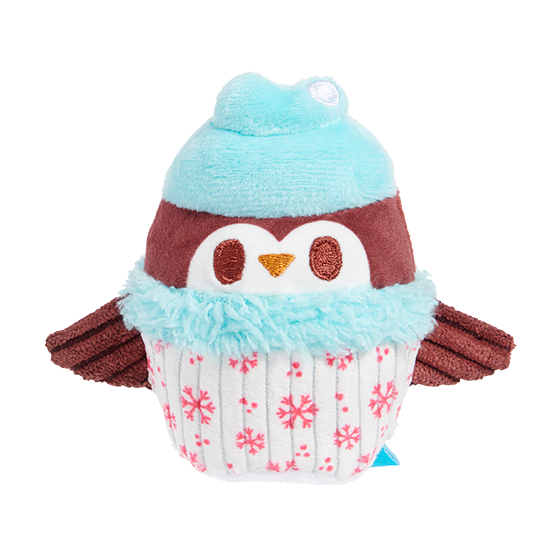 Featured toy
Pengy Cakes
Why a penguin cupcake? Because we wanted your dog to be able to have their penguin cupcake and squeak it too.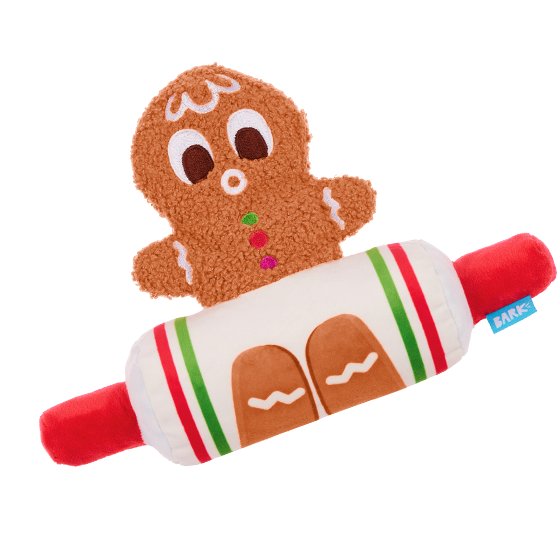 Featured toy
Roland Overman
Our little Roland was flat broke and barely squeaking by. Now he has a career posing for #barkboxday pics and is rolling in dough. You can't bake this stuff up.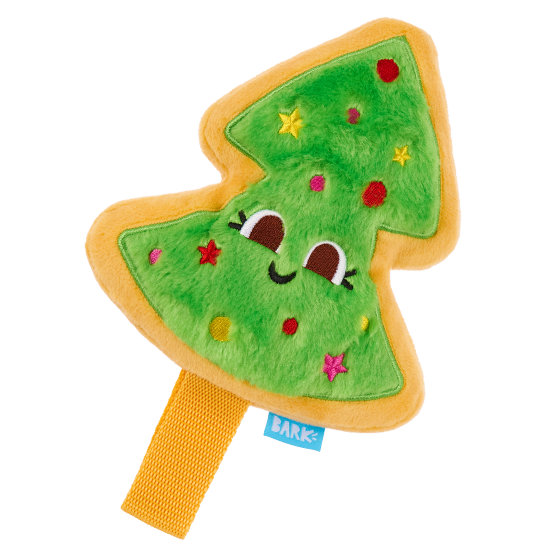 Featured toy
Tree Yo'Self
Pups who are pining for some holiday tug-of-war can let loose on this spruce. Grab a hold of the nylon strap for some season's squeakings.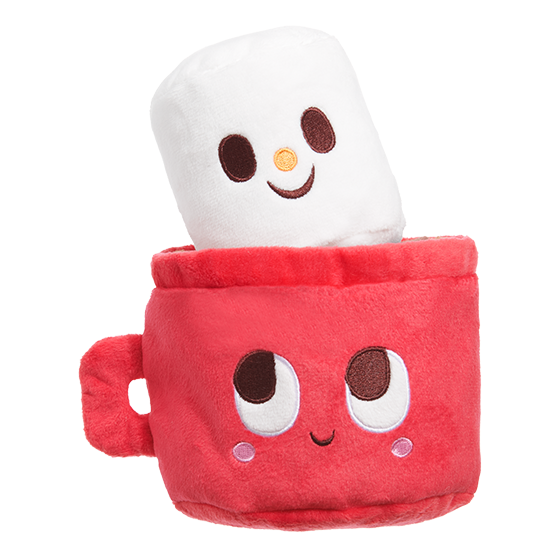 Featured toy
Cocoa & Co.
Multi-part toy! Chew the squeaky marshmallow! Grip the tuggable handle! Or just nip this toy in the mug. Cheers to you and your fur family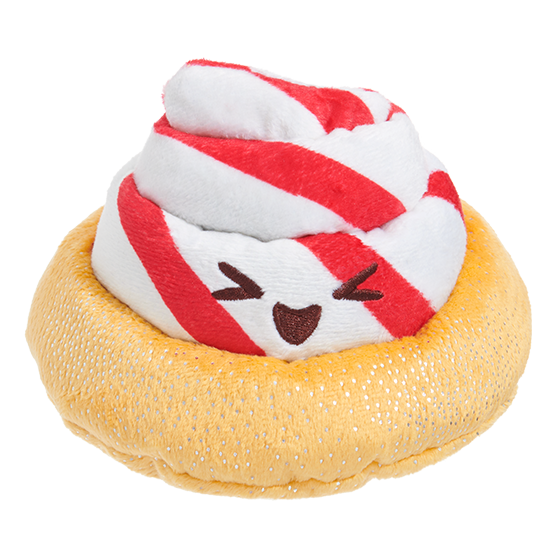 Featured toy
Dookie Cookie
Oopsie. This little stinker got the drop on us. Sometimes the sweetest toys just squeak right out.
BARKBOX VIDEO PRESENTS
Make Your Dog Ridiculously Happy with BarkBox!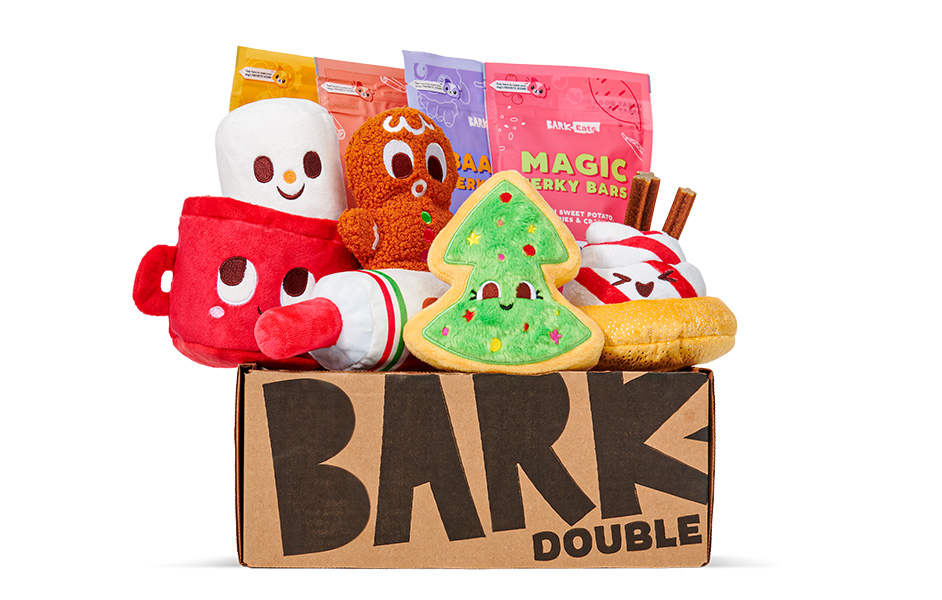 WANT A BARKBOX?
Sign Up Now!
Join the pack today and get your own BarkBox. With a new theme each month, every BarkBox is a surprise!
Explore More Themes
Rudolph the Red-Nosed Reindeer®
Join the Reindeer Games!
Peek Inside