Perfectly Plated in February 2021

Around this time of year, some folks expect a lot of fancy schmancy romance. But what's the point of five-star restaurants with champagne and violins if your main squeeze isn't even allowed in? Let's celebrate real love: hanging out at home
And for our next course we have...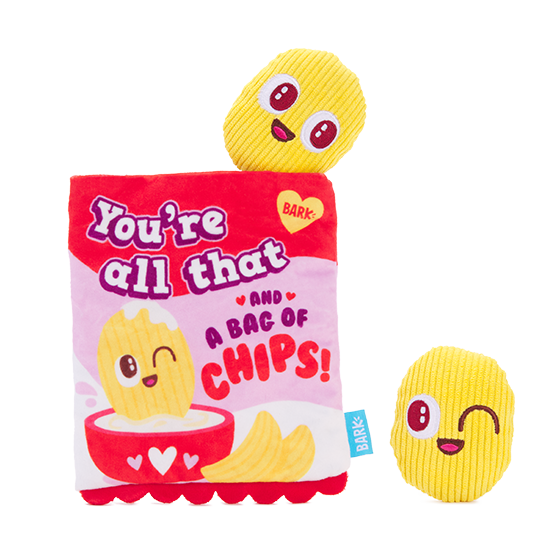 Featured toy
Smitten Chips
Multi-Part toy! This crinkly bag is stuffed with two chips, 'cuz you can't squeak just one. Hide a treat in the bag for even more playtime flavor.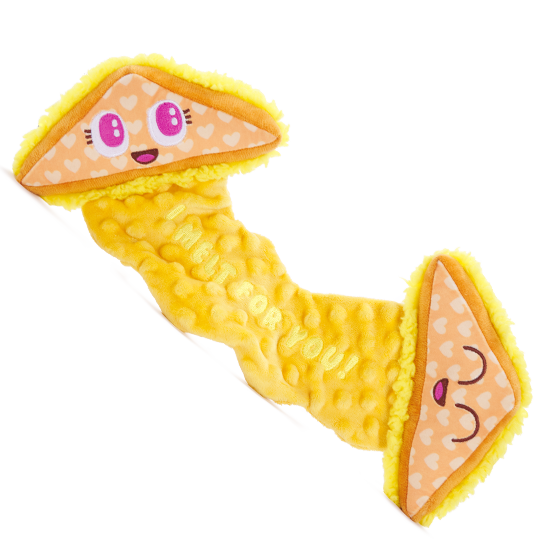 Featured toy
Main Squeeze Cheeese
We don't mean to be cheesy, but these sammies love to stick together. Go ahead and tug on the stretchy bungee rope. They'll always come together in the end!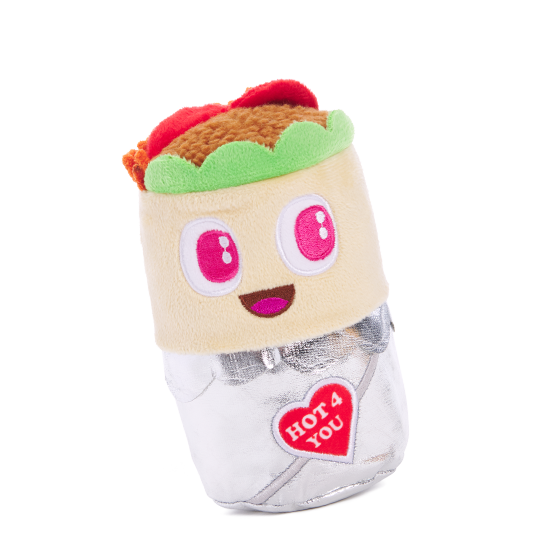 Featured
Bae Rito
We're eating our feelings and the guac is EXTRA. Bae Rito just wants to snuggle up. If your dog rips into this 'rito, they'll find a surprise toy inside!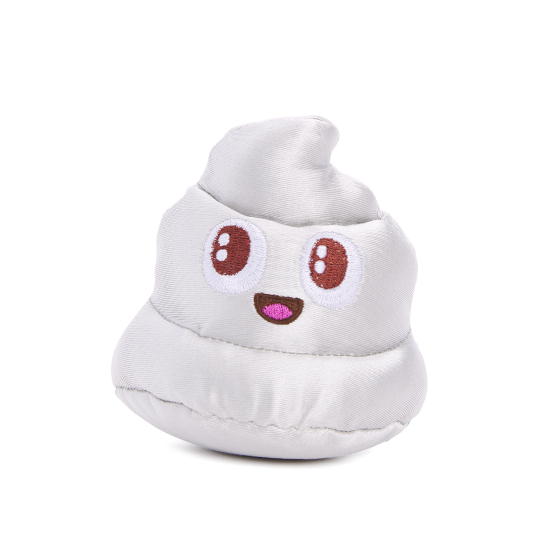 Featured
Sweetie Poo
It's the next best thing to giving your pup a kiss: give 'em a Sweetie Poo! This fluffy, crinkly toy is sure to satisfy your pup's squeak tooth.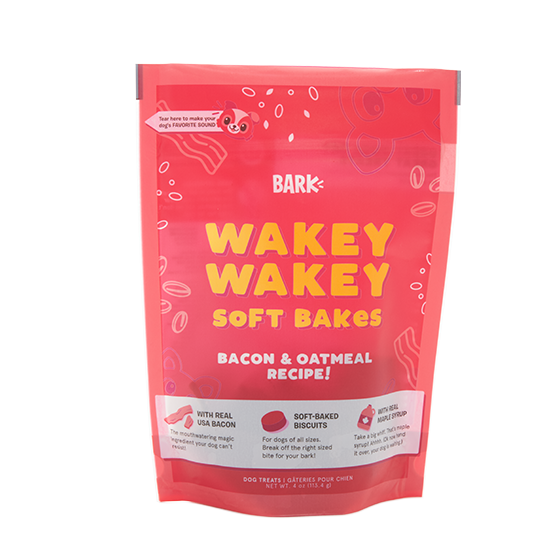 Featured treat
Wakey Wakey Soft Bakes
Take a big whiff. That's maple syrup! Ahhhhhhh. (Ok now hand it over, your dog is waiting.)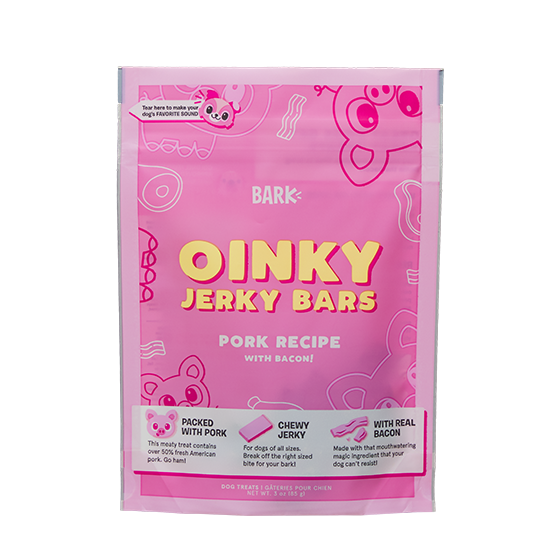 Featured treat
Oinky Jerky Sticks
This meaty treat contains 60% USA farm-raised pork. Go ham!
BARKBOX VIDEO PRESENTS
Make Your Dog Ridiculously Happy with BarkBox!
WANT A BARKBOX?
Sign Up Now!
Join the pack today and get your own BarkBox. With a new theme each month, every BarkBox is a surprise!
Explore More Themes
Sit, Stay, Spa Day!
Who's a Good Dog?
Peek Inside