We're thankful for our dogs, who comforted us and filled our lives during a long and difficult year. Thankful that it's finally time to go Home Fur Thanksgiving.So celebrate the season with food, family, and your dog by your side.
Gather 'round the table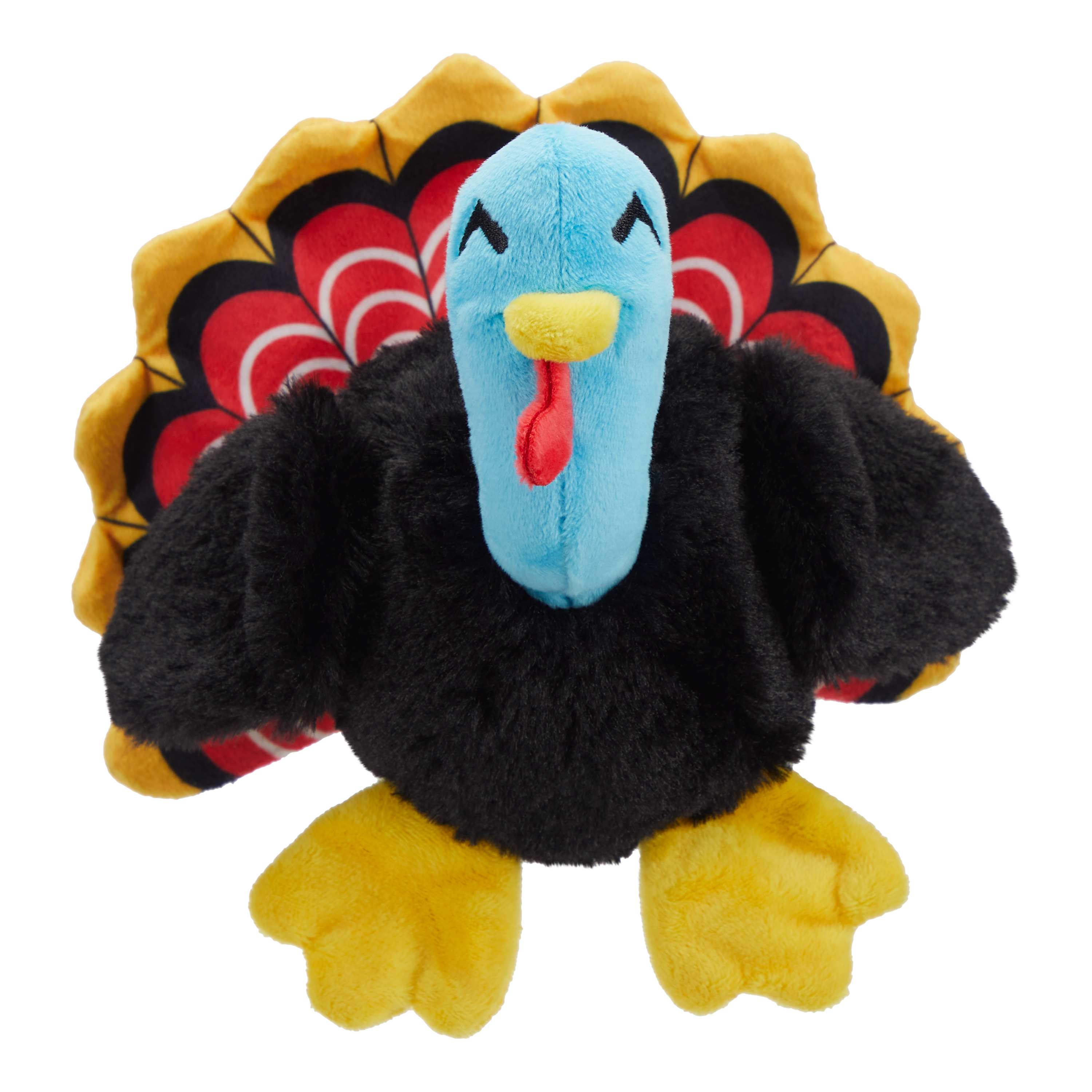 Featured toy
Turkey Tim
What Tim is it? Turkey Tim! Family's great and all, but your dog makes a beeline when their baste friend shows up.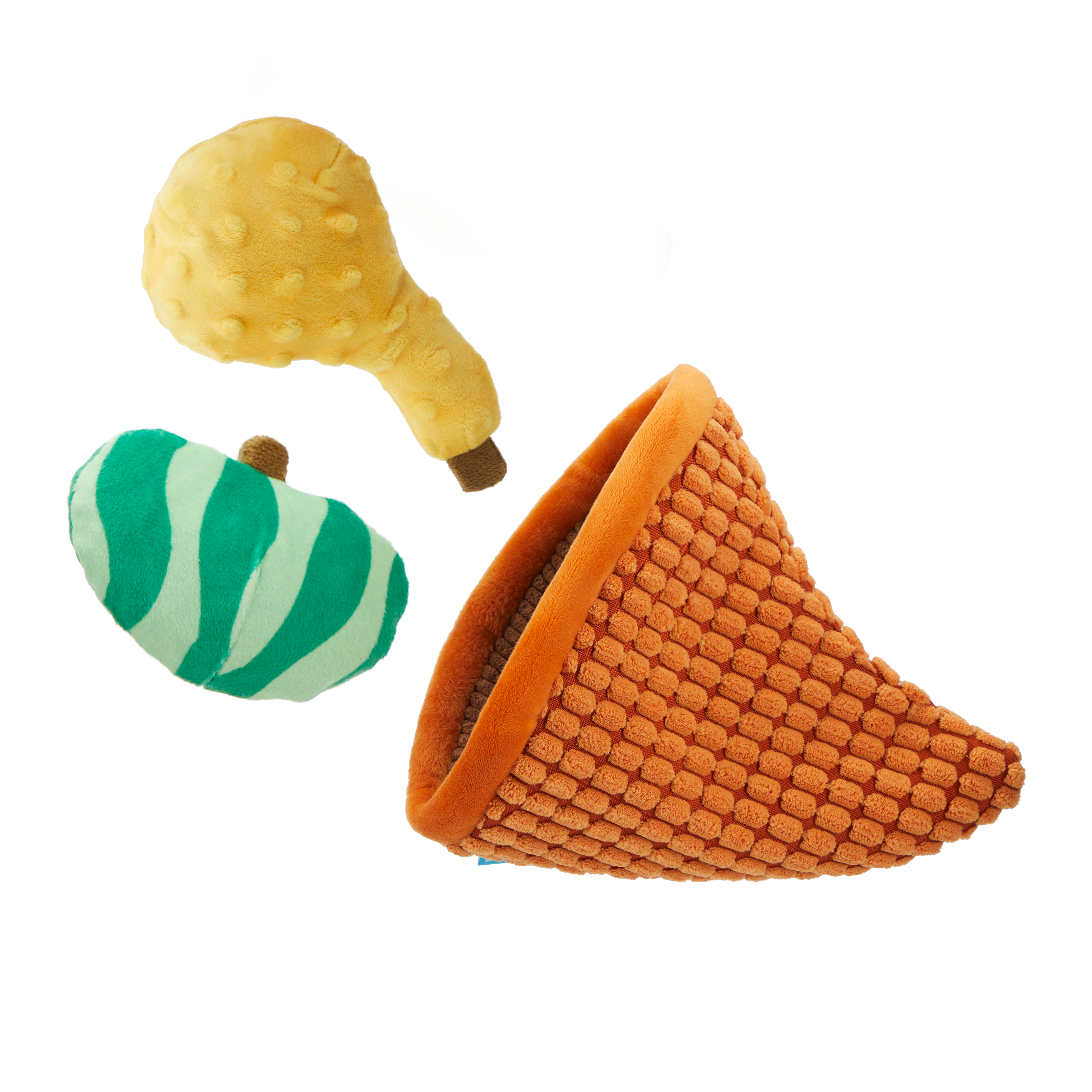 Featured toy
Outta Your Gourd
It's a horn of plenty toys! Two squeaky squashes plus a crinkly cornucopia will make your pup extra thankful. Hide a treat in the horn to reward a very gourd dog.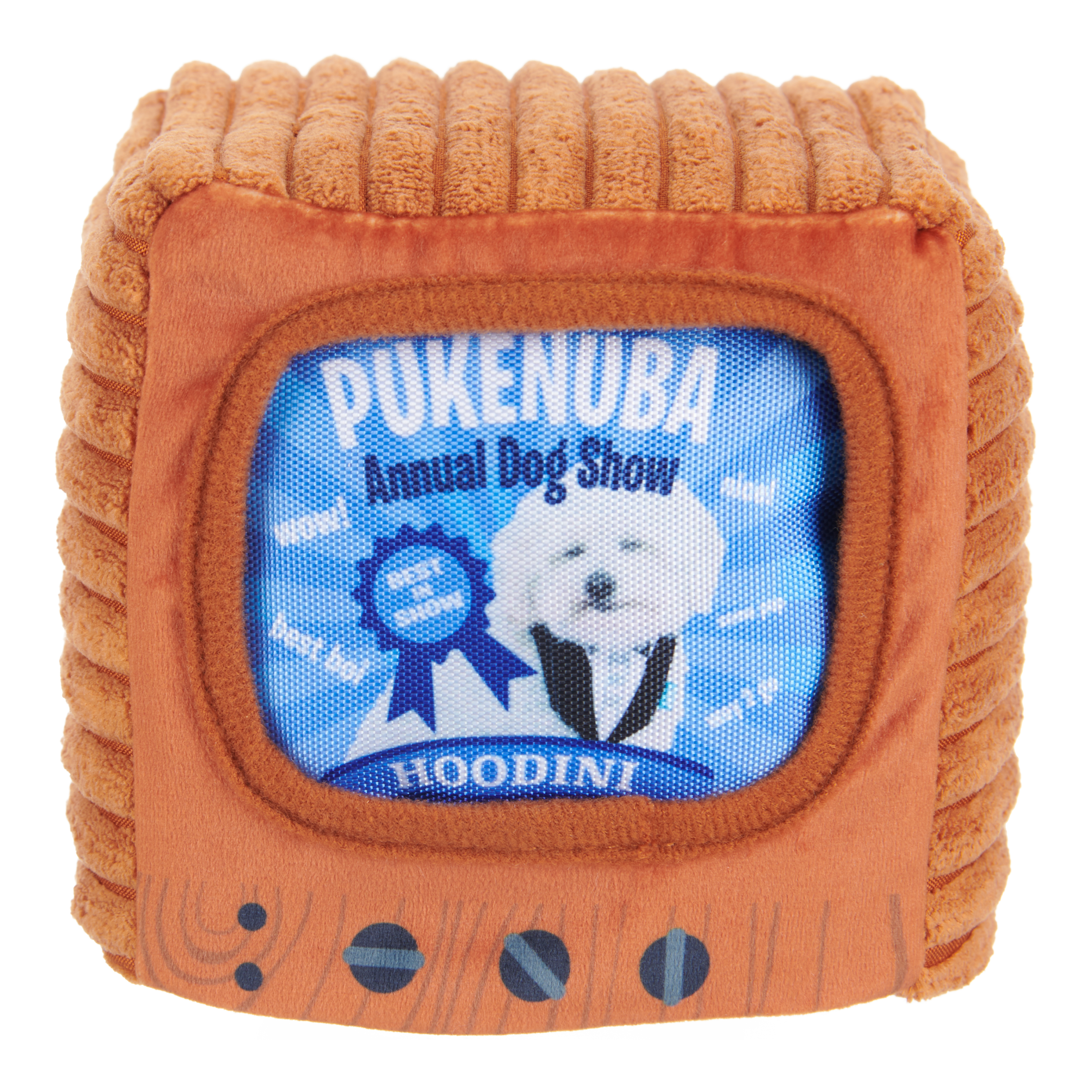 Featured toy
Squeak-O-Vision
Multi-part toy! Set the squeaky cube into the crinkly case, and flip between channels as much as you want. It's the perfect toy for your dog to chomp, squeak, and fall asleep in front of when the tryptophan hits.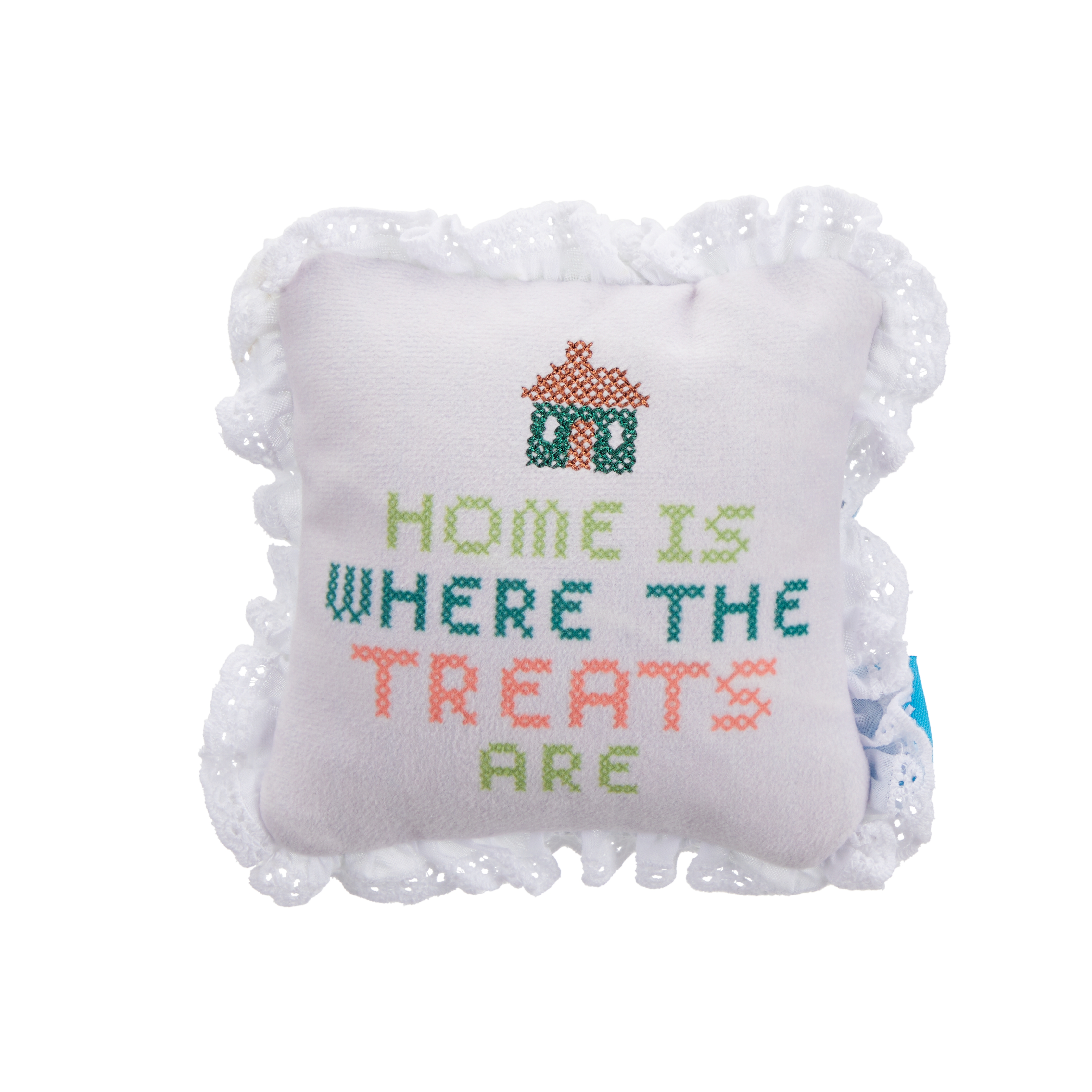 Featured toy
Nana's Throw Pillow
Pose and play! Take a #barkboxday picture of your happy dog at home. Tuck a treat in the back and your pup may rediscover their love of cross-stitch.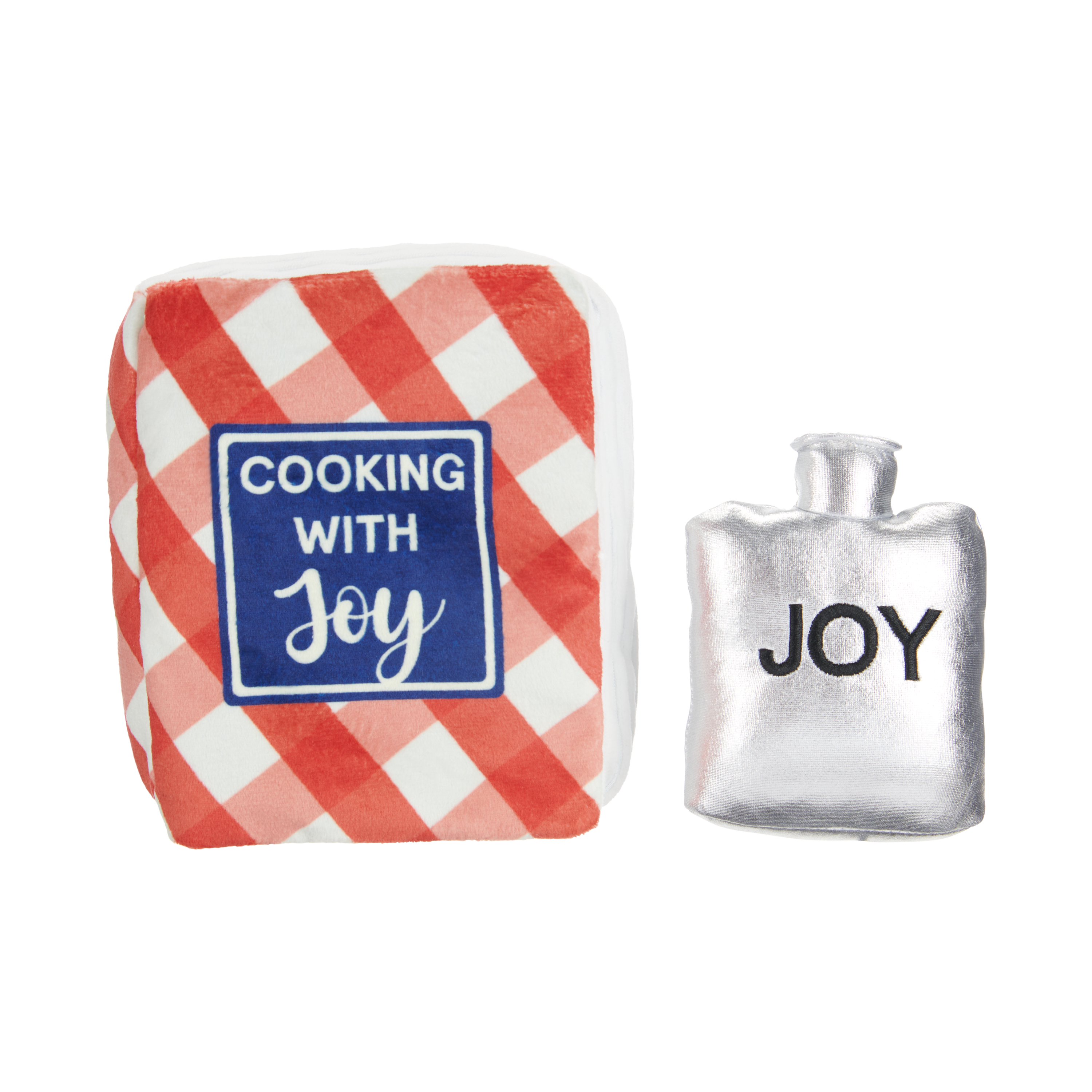 Featured toy
Nana's Secret Sauce
Your dog can dig in to this cookbook to find the magic recipe for getting through a long Thanksgiving. Just because you love your family doesn't mean you need to hear every detail of your cousin's new crypto scheme.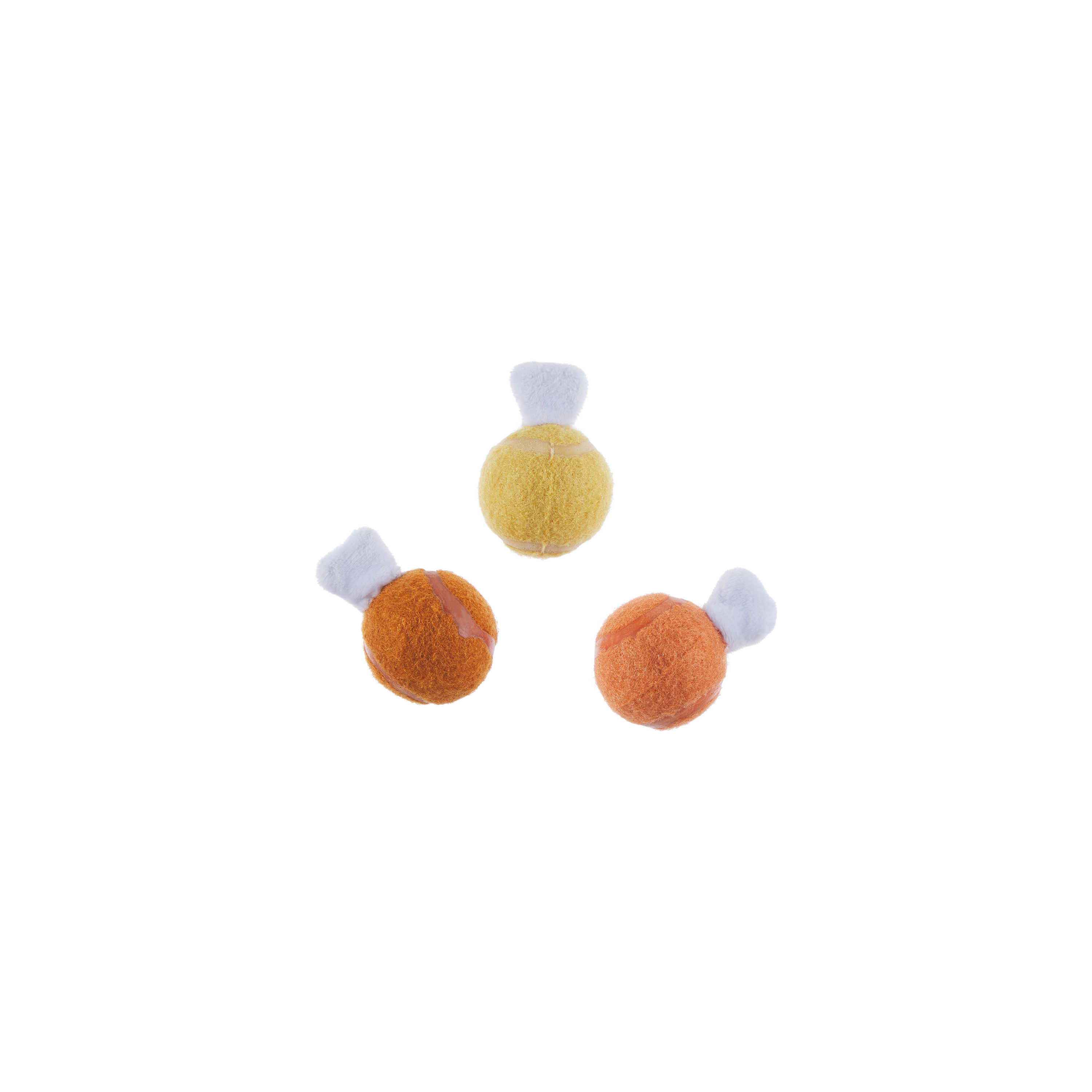 Featured toy
Turkey Begs
Serve up playtime seconds (and thirds!) with a fetchin' three-pack of squeaky turkey tennis drumsticks. Er, drumballs.
BARKBOX VIDEO PRESENTS
Make Your Dog Ridiculously Happy with BarkBox!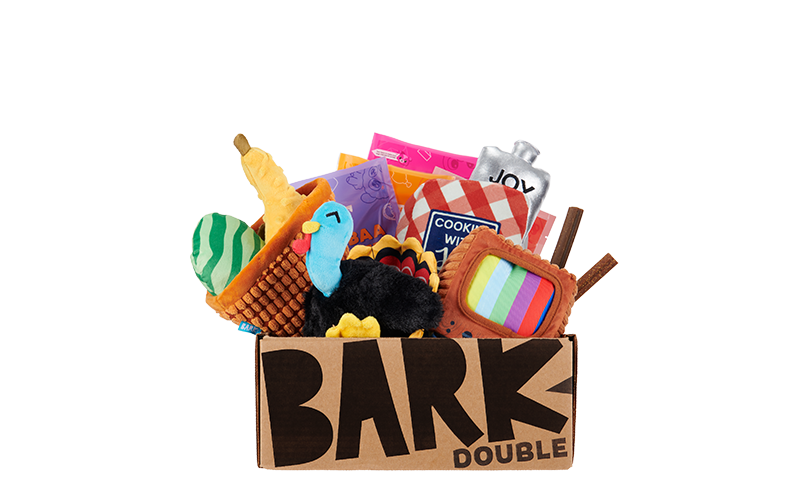 WANT A BARKBOX?
Sign Up Now!
Join the pack today and get your own BarkBox. With a new theme each month, every BarkBox is a surprise!
Explore More Themes
Snowbound Hounds
It's Time to PLAY!
Peek Inside